The History
OF MANOR GRYFFIN
Where it all begun!
In desolate regions of the outback of Australia, laying dormant deep within the earth for millions of years, is the world's largest deposit of precious opal, the Queen of Gems. There, in the heat and dust, in the late 1980s, a young man went seeking adventure as many young men had done before him. The lure of open skies, a free life and fortunes in opal had called upon him and he answered.
The opal capital of the world, Coober Pedy in the outback of South Australia, was the destination and this is where the founder of Manor Gryffin, Gavin Bird, discovered his first Queen of Gems. What a piece it was, a magnificent green and orange crystal opal. His life was forever changed, the opal fever had him in her grasp and would never let go.
For once you have seen and held a precious Australian opal you are forever under her spell. The colours and mystical patterns reflecting the light have no equal in any other gemstone. Each stone is unique with a personality all its own, truly one of nature's miracles.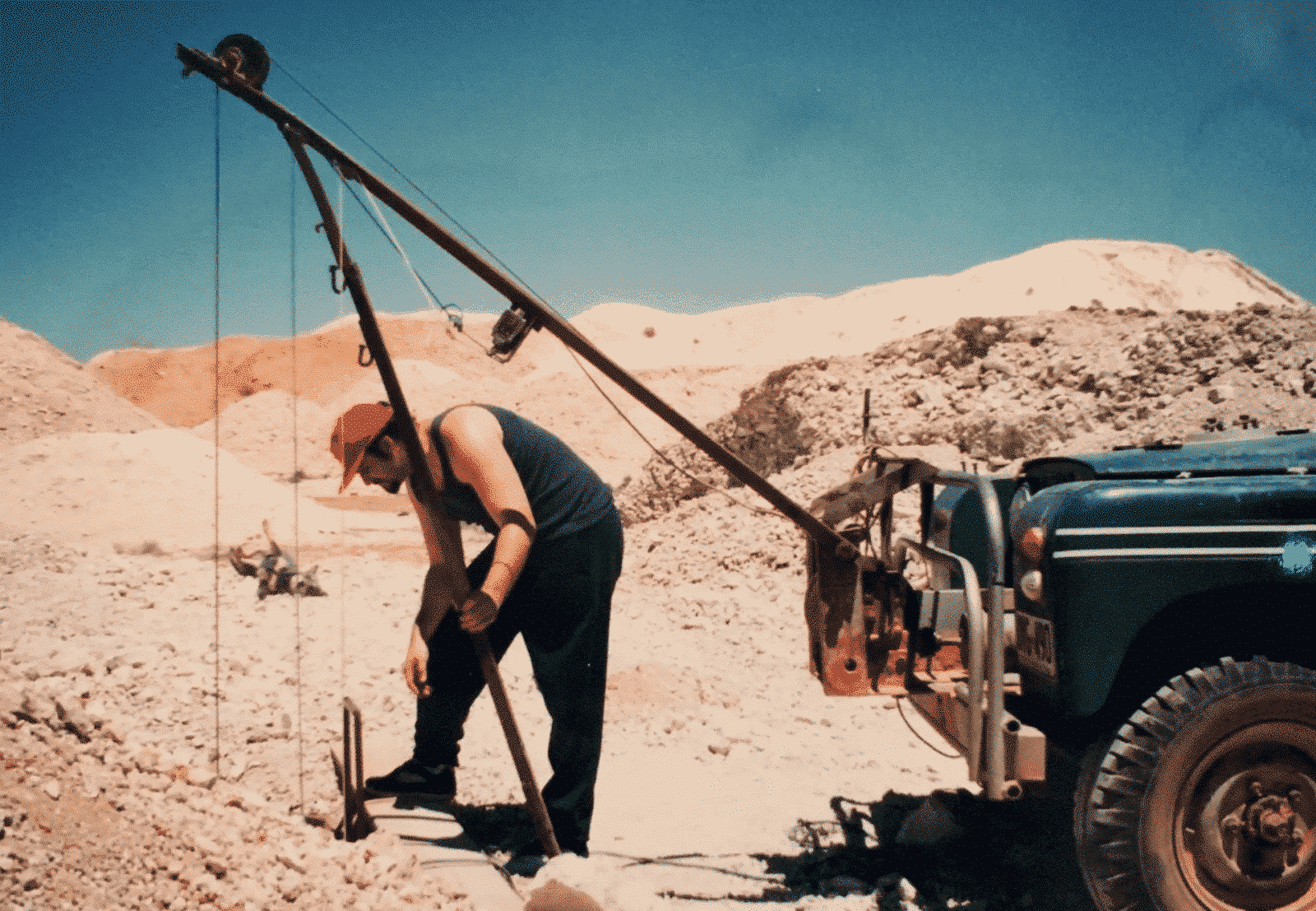 Gavin's family had already been mining opal in the outback for a generation and happily guided his journey with many years of experience, guidance and stories of outback adventures. This filled his heart with the precious colours opal is famous for. But something was missing, he felt there was a calling in the distance and often looked towards the desert's horizon hoping to see a glimpse of it, not yet knowing what or who it was.
It was there, in the middle of the desert while mining opal, that he found a mirage so magical, it even took his attention from opal! That mirage was a beauty from the north who stole his heart and he followed her back to Europe, opening a new chapter for Gavin and new markets for his outback treasures. Europe ignited a deeper and more sophisticated sense of Gavin's other passion, design, as his father and grandfather before him were accomplished designers and artists.
The Rise of the Gryffin
After many years of living in Europe (including Paris France, Sete on the French Mediterranean and Prague in Czechia), Gavin longed for his beloved Australia. With a newfound desire to combine the beauty and elegance of European design with the magical Australian Opal and the natural qualities of Australian sourced materials such as diamonds, coloured gems, leathers, pearls and gold.
Now returned, his family by his side, Manor Gryffin has emerged as a sophisticated, unique Luxury Jewellery and Accessories Maison with a focus on quality, opulence and impeccable customer service all whilst featuring the very best of natural Australian gemstones and Australian-sourced materials.
Special mention: None of this would have been possible without the expertise and support of many wonderful friends and family who shared our vision. Mario Antolovich from Mariora Australia is one of those whose guidance, knowledge and passionate spirit have been invaluable in our journey and to whom we are eternally grateful.